What types of locations are best suited for cabin houses in Malaysia?
What types of locations are most suitable for building cabin houses in Malaysia?

What factors should you consider when choosing a location for a cabin house in Malaysia?

What are the advantages and disadvantages of building a cabin house near the beach in Malaysia?

How can you make a cabin house blend in with the natural environment in Malaysia?

What permits and regulations do you need to follow when building a cabin house in Malaysia?

What are some good locations for off-grid cabin houses in Malaysia?

How can you build an eco-friendly and sustainable cabin house in Malaysia?

What design features are best for a cabin house in Malaysia's tropical climate?

What are the costs involved in building a cabin house in Malaysia?

What are some beautiful locations for cabin houses that offer privacy in Malaysia?

What factors should you consider when choosing a location for a cabin house in Malaysia?
Choosing the right location is crucial when building a cabin house in Malaysia. Here are some key factors to consider:
Natural Features
Terrain

 – Hilly or sloped terrain allows for better views and drainage. However, it may increase construction costs. Flat land is easier and cheaper to build on.

Trees

 – Existing trees provide natural shade and beauty. Make sure to survey tree health.

Water sources

 – Nearby rivers, lakes, or ocean access provide water views, activities like fishing, and a water supply.

Weather

 – Consider annual rainfall, sunlight, and winds. Excessive rain or wind may damage the cabin.
Accessibility
Roads

 – Close proximity to existing roads allows for easier transport of materials during construction.

Distance to cities

 – Balance remoteness with access to amenities like grocery stores, hospitals, and airports.

Utilities

 – Off-grid cabins rely on solar, generators, and rainwater collection. Connecting to electrical grids, water lines, etc can be costly.
Land Conditions
Property size

 – Bigger lots allow for future expansion and outdoor activities.

Building codes

 – Local codes may limit the size or height of the cabin.

Permits

 – Research permits needed for construction, septic systems, land clearing, etc.

Soil and drainage

 – Evaluate soil stability, quality, and drainage to determine foundation needs.
Lifestyle Factors
Privacy

 – Remote locations offer more privacy. Consider proximity to neighboring properties.

Views

 – Ocean, lake, mountain, forest, or city views can enhance time spent at the cabin.

Activities

 – Proximity to desired activities like boating, hiking, fishing, skiing, etc.

Budget

 – Property costs, construction fees, accessibility factors greatly impact overall budget.
Carefully weighing all these factors will help you select the ideal cabin location in Malaysia. The key is finding the right balance for your needs and budget.
What are the advantages and disadvantages of building a cabin house near the beach in Malaysia?
Building a cabin house near the beach in Malaysia offers some wonderful advantages, along with a few potential disadvantages to consider:
Advantages of a Beachfront Cabin
Beautiful ocean views

 – Waking up to gorgeous seaside panoramas is a dream come true!

Easy beach access

 – Just walk out your door for seaside strolls, swimming, water sports, etc.

Cooling breezes

 – Sea breezes can moderate hot temperatures and provide natural ventilation.

Laidback lifestyle

 – The rhythms of the tides promote a relaxed, peaceful environment.

Increased value

 – Beachfront property commands higher prices, providing good resale value.
Disadvantages of a Beachfront Cabin
Harsher weather

 – Storms, winds, and salt spray can damage the cabin exterior and landscaping.

Erosion

 – Water can erode the shoreline near the cabin over time.

Higher insurance

 – Coastal flood insurance premiums are typically more expensive.

Building restrictions

 – Regulations limit construction near the high tide line.

Limited privacy

 – Beaches are public land, so passersby can access the area near the cabin.
Mitigating the Disadvantages
Install storm shutters, use salt-resistant materials, and apply protective sealants.

Reinforce the shoreline with vegetation, rocks, or barriers to reduce erosion.

Build farther back from the high tide line if privacy and unobstructed views are priorities.

Follow all zoning and environmental regulations for beachfront construction.
With smart planning and preparation, it's possible to enjoy the perks of a beachfront cabin in Malaysia while minimizing the downsides. The breathtaking views and easy access to the ocean make it worthwhile for many owners.

How can you make a cabin house blend in with the natural environment in Malaysia?
Here are some tips for designing and building a cabin house that blends harmoniously with the natural landscape in Malaysia:
Use local, natural materials like wood, bamboo, and stone for walls, floors, and finishes. This ties the home to the surrounding environment.
Incorporate large windows and open-air spaces to reduce barriers between indoors and outdoors. Invite the outside in.
Build on piers or stilts in forested areas to lift the home above the tree line. This creates a "treehouse" feel.
Use natural earth tone colors like greens, browns, tans, and grays on exterior surfaces to mimic the colors found outdoors. Avoid bright, bold paints.
Select a roof design and materials that complement the landscape, like using thatch or wooden shingles in a forest setting.
Curve lines and edges for a more organic, flowing look rather than harsh straight lines and angles.
Nestle the house into the terrain by following the contours of the land. Build on a hillside rather than grading flat land.
Landscape with native plants around the home to continue the natural patterns of the surroundings.
Use exterior lighting selectively to avoid light pollution. Keep lighting low and shielded.
Consider a green or living roof with vegetation growing on top to literally blend the roof with the tree canopy.
With careful attention to integrating the home's design with the distinctive natural setting in Malaysia, you can create a cabin house that looks like it belongs in the forest, on the coastline, or nestled into its special location.
What permits and regulations do you need to follow when building a cabin house in Malaysia?
Constructing a cabin house in Malaysia requires obtaining proper permits and following building codes and regulations. Here are some key approvals and rules to be aware of:Land Use and Planning Permits
Development order

 – Approval for the proposed development from local authorities. Required before construction.

Building plan approval

 – Local councils must approve all building plans before work begins.

Earthworks permit

 – Required for clearing land, grading, excavation, or soil filling.
Construction and Occupancy Permits
Construction permit

 – Allows construction to begin after development order and building plan approval are obtained.

Building completion certificate

 – Given by local authorities after inspection certifies the building was constructed according to approved plans.

Certificate of fitness for occupancy

 – Verifies a building is safe for occupation. Required before the cabin can be inhabited.
Environmental Regulations
Environmental impact assessment

 – Study required for large developments analyzing the environmental effects.

Forest clearing permit

 – Approval from forestry department required for clearing trees from the land.

Coastal management regulations

 – Special rules apply for construction near coastal areas.
Building Codes and Standards
Uniform Building By-Laws

 – National building code governing various aspects of construction.

Malaysian Standards

 – Standardized specifications for materials, design, and processes for quality and safety.
Other Permits and Rules
Septic tank permit

 – For installation of septic tank soak-away pit and sewerage piping.

Access road construction

 – Approval required for building an access road from the main road to the cabin site.

Water extraction license

 – For drawing water from wells, needed if not connecting to municipal water supply.
Navigating the regulations and securing the required permits may take time, but following proper processes helps ensure the cabin is legally compliant and safe to inhabit. Consulting with qualified architects, engineers, and contractors familiar with local requirements makes the approval process smoother.
What are some good locations for off-grid cabin houses in Malaysia?
Building an off-grid cabin house allows embracing a self-sufficient lifestyle in a beautiful natural setting. Here are some ideal locations to consider in Malaysia:
Cameron Highlands
Located in Pahang, with a cool climate, lush greenery, and mountains

Can build near forests or tea plantations

Solar power and rainwater collection work well

Provides seclusion but near local towns for supplies
Lojing Highlands
Scenic countryside in Kelantan surrounded by mountains

Remote and sparsely populated

Areas around rivers and waterfalls

Rich wildlife and biodiversity
Endau Rompin National Park
Pristine rainforest with diverse flora and fauna

Rivers and waterfalls provide fresh water

Very remote location offers ultimate privacy

Need permits for access and strict environmental regulations
Tioman Island
Located off the east coast with gorgeous beaches

Interior jungle areas provide seclusion

Can incorporate rainwater catchment and solar power

Need boat access so more planning required
Taman Negara
Lush national park with forests and waterways

Can find remote spots accessible only by boat

Abundant wildlife viewing opportunities

Need permits and adherence to strict development rules
Kenong Rimba Park
Comprised of seven islands near Pangkor Island

Very private with limited access

Coastal cabin sites as well as inland forest areas

Need boat transport for building materials
With proper planning and preparation, building a sustainable off-grid cabin house immersed in the incredible natural environments Malaysia offers is an attainable dream. The key is finding the right balance of remoteness, accessibility, breath-taking scenery and abundant resources.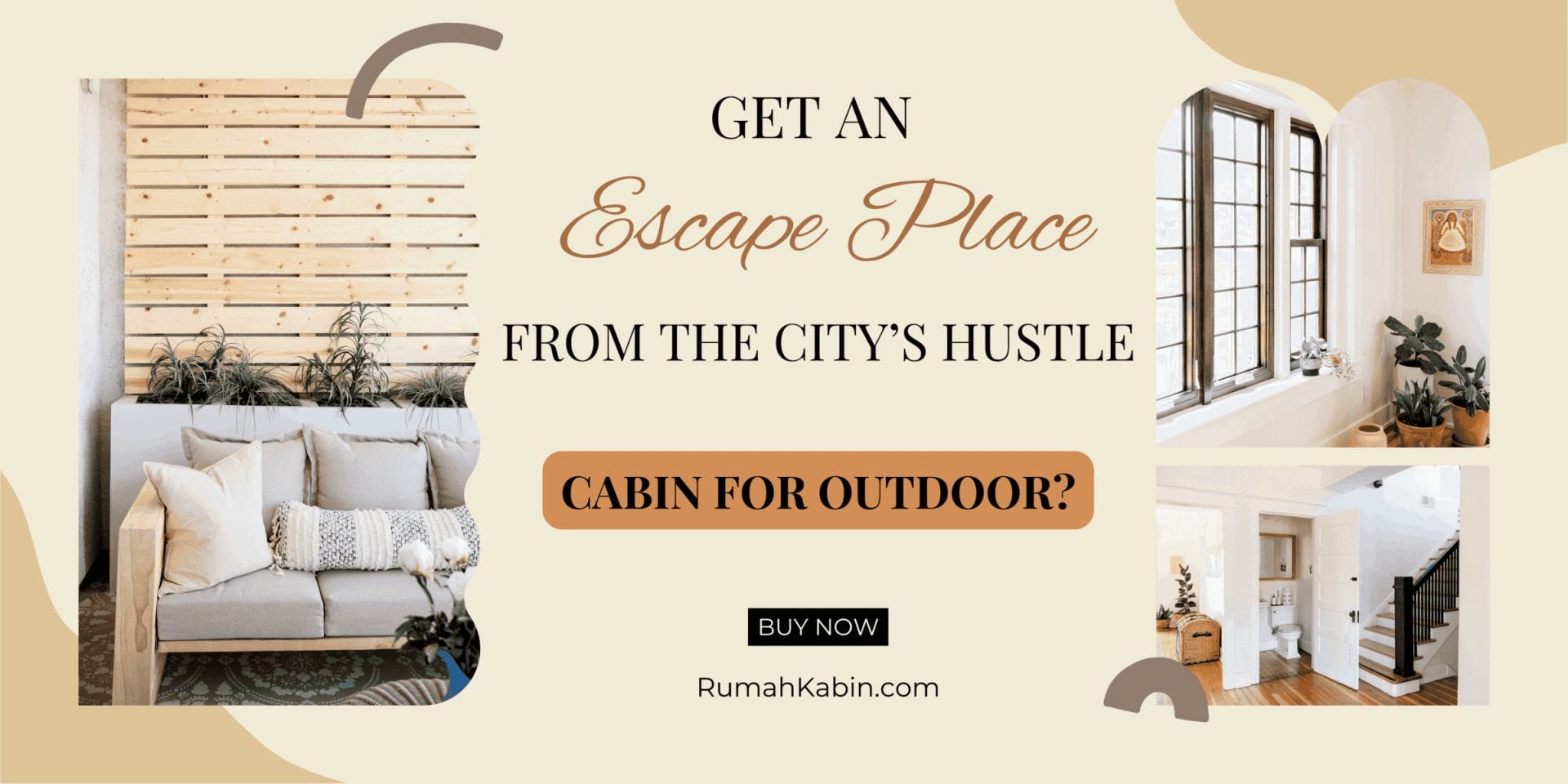 How can you build an eco-friendly and sustainable cabin house in Malaysia?
Building a green, eco-friendly cabin in Malaysia is a great way to minimize your environmental impact. Here are some tips:
Sustainable Building Materials
Use locally sourced renewable materials like bamboo, fast-growing woods, recycled plastic lumber, or salvaged materials.

Choose FSC-certified lumber from responsible forestry sources.

Use natural insulating materials like cellulose, wool, hemp, or cotton. Avoid foam insulation with high embodied energy.

Select non-toxic low-VOC paints, stains, adhesives, and sealants.
Energy Efficient Design
Optimize solar orientation and utilize passive solar design. Install large south-facing windows with overhangs.

Incorporate cross ventilation and open-air buildings to take advantage of natural breezes.

Add extensive insulation, green roofs, and shading to reduce energy demands.
Renewable Energy Systems
Install solar PV panels and batteries for electricity. Size the system to match needs.

Use solar thermal systems for water heating. Supplement with efficient propane on cloudy days.

Consider small wind turbines in windy areas or micro-hydropower systems near streams.
Sustainable Water Systems
Harvest rainwater from the roof for use in the cabin. Filter and disinfect it before use.

Use composting toilets, graywater systems, and sustainable wastewater treatment methods.

Landscape with native plants to reduce irrigation needs.
Eco-Friendly Construction
Design for efficiency with a small footprint, utilizing multifunctional spaces.

Use prefabricated components to reduce waste. Opt for modular construction.

Recycle materials onsite and reduce packaging waste.
Natural and Local Materials for Finishes
Choose sustainably harvested local wood for exposed beams, floors, and finishes.

Use natural linoleum, cork, bamboo or salvaged wood floors.

Select live-edge furniture crafted from reclaimed local trees.
With careful planning and design, you can build an environmentally responsible off-grid cabin in Malaysia that reduces your energy and water dependency while providing a healthy, sustainable living space.
What design features are best for a cabin house in Malaysia's tropical climate?
Malaysia's tropical climate is generally hot and humid year-round. Here are some ideal design features for maximizing comfort in a cabin house:
Promote Airflow
Include large operable windows, screened openings, louvers, etc. for cross ventilation.

Orient the cabin to take advantage of prevailing winds and breezes.

Use elevated foundations and open-air spaces beneath the cabin.

Add ceiling fans and exhaust fans to keep air moving.
Sun Shading
Incorporate wide overhanging eaves, verandas, and covered porches to provide shade.

Utilize screens, latticework, shutters, and shade trees to block direct sunlight.

Place windows intelligently to maximize daylight while controlling heat gain.
Reflective Roofing
Use reflective paints or membranes on the roof to minimize heat absorption.

Opt for lighter roof colors like white, silver, beige, or light gray.

Install radiant barriers under roof sheathing to reflect heat.
Insulation
Add insulation with high R-values in walls, ceilings, and floors to keep interiors cool.

Look for moisture-resistant insulation like closed-cell spray foam.

Insulate any ductwork to reduce condensation and leaks.
Rainwater Collection
Install rainwater harvesting systems to supplement water needs.

Use water efficiently with low-flow fixtures.

Landscape with native plants adapted to the tropical climate.
Durable Materials
Choose exterior materials like brick, concrete, or rot-resistant woods that withstand humidity.

Use corrosion-resistant metals for roofing, gutters, and hardware.
Passive Solar Design
Strategically place windows to allow daylight in while controlling heat gain.

Incorporate thermal mass like masonry for storing heat.

Funnel prevailing breezes through the interior layout.
By incorporating these key features suited to the local climate, you can create a comfortable and efficient tropical cabin retreat in Malaysia.
What are the costs involved in building a cabin house in Malaysia?
Building a cabin house in Malaysia involves a number of costs to factor into your budget:
Land Acquisition
Price per acre varies greatly depending on location, terrain, accessibility, views, etc.

Survey, title search, and transfer fees are also required.

If clearing forested land, timber value may help offset land purchase price.
Permits and Fees
Development order, building plan approval, construction permits, and other required approvals.

Water and electricity supply connection fees.

Wastewater management and environmental compliance costs.
Site Preparation
Clearing and grading land, access road construction.

Bringing utilities and infrastructure to the site.

Septic system installation.
Construction
Material costs for lumber, roofing, siding, windows, etc.

Labor costs for framing, roofing, plumbing, electrical, etc.

Transport of materials to remote sites can add cost.
Systems and Fixtures
Heating, ventilation, plumbing, and electrical systems.

Kitchen appliances, bathroom fixtures, lighting, built-in cabinetry.

Don't forget furnishings, storage, deck/porch materials.
Professional Fees
Architectural design fees, structural engineering, construction management.

Contingencies and permitting delays can increase these costs.
Finishing Touches
Flooring, paints, stains, tile, landscaping, driveway.

Decor, window treatments, outdoor structures like gazebos.
Insurance
Builder's risk, homeowner's insurance, and flood insurance if near coast.
For a 1,000 sq. ft. cabin, total costs often range from RM 200,000 – RM 800,000 or more depending on materials, location, access, custom designs, and finishes. Carefully estimating all costs is key to setting a realistic cabin construction budget.
What are some beautiful locations for cabin houses that offer privacy in Malaysia?
Malaysia boasts many scenic locations perfect for a secluded cabin retreat. Here are some beautiful spots that offer privacy:
Pulau Ketam, Selangor
Peaceful island near Port Klang accessible only by ferry

Lush interior and undeveloped beaches provide privacy

Local fishing village has amenities but island feels remote
Beris Lake, Cameron Highlands
Secluded cabins nestled in the forested hills surrounding this stunning lake

Cool year-round temperatures in the highlands

The lake itself draws few visitors so privacy abounds
Pulau Besar, Melaka
Small island off the Melakan coast with quiet beaches and coconut groves

Boat access limits visitors and development

Small village has lodgings but interior areas are very private
Pulau Dayang Bunting, Langkawi
The second largest Langkawi island has secluded coves and few tourists

Luxuriant tropical forest in the island's interior

Lake Dayang Bunting provides fresh water
Endau Rompin National Park
One of Malaysia's last pristine rainforests with diverse wildlife

Strict permit restrictions limit visitors to the remote interior

Rivers, waterfalls and untouched jungle provide total seclusion
Tioman Island
Sparsely populated island with thick jungle interior

Need boat transport limits accessibility

Can find private spots on remote northern and eastern beaches
With thoughtful planning and site selection, you can enjoy a serene cabin lifestyle immersed in nature while avoiding crowds. Malaysia offers many off-the-beaten-path locales perfect for your dream cabin getaway.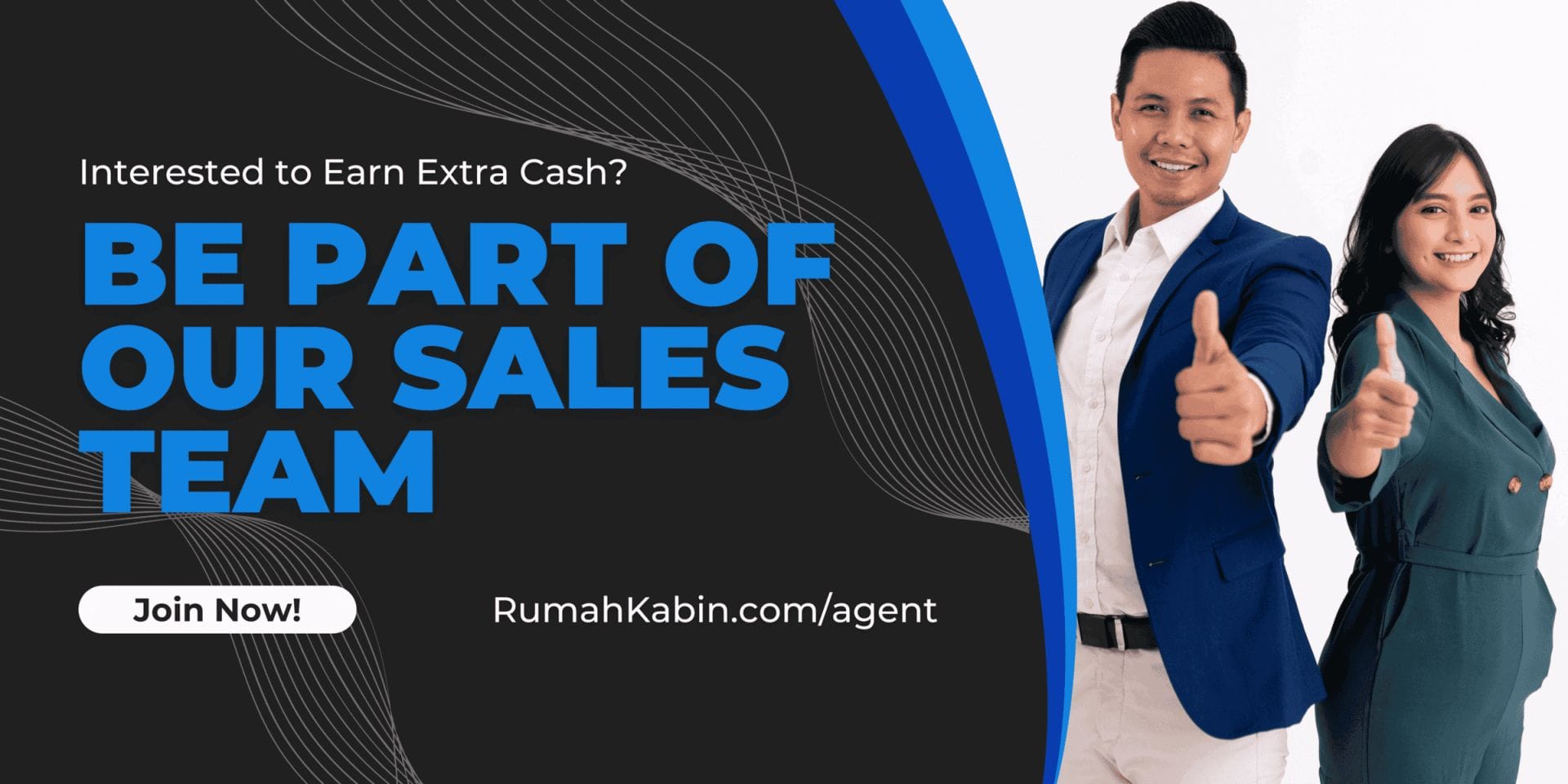 Key Takeaways
Carefully evaluate terrain, accessibility, utilities, regulations, lifestyle factors and budget when choosing a cabin site in Malaysia.

Beachfront cabin locations boast beautiful views but require weather-resistant construction and have less privacy.

Use local, natural materials and integrate the home into the surrounding landscape for good design.

Adhere to all required permits, approvals and building codes for legal and safe construction.

Remote highland areas, islands and rainforests offer seclusion but require more planning for transport and utilities.

Optimize airflow, shading, insulation, rainwater harvesting and durable materials for tropical conditions.

Land purchase, construction, utilities, permits, fees and furnishings comprise the major cabin building costs.

More remote, less developed locations like certain islands and national parks provide the most privacy.
Conclusion
Malaysia's diverse landscapes provide many ideal sites to build a cabin hideaway.

Careful planning and preparation allows constructing a cabin tuned to the climate and surroundings.

Choosing a location balancing remoteness and accessibility is key.

With proper design, materials and permits, you can create an idyllic cabin retreat and still minimize environmental impact.

Construction costs vary widely based on site, access, amenities and finishes.

For ultimate seclusion, target less populated islands, highlands and protected forest areas.

Kontraktor Rumah Kabin
Rumah Kabin Murah
Rumah Kontena Vs Rumah Kabin
Rumah Kabin Pasang Siap
Senarai Harga Kabin di Malaysia
Heavy Duty Cabin
Light Duty Cabin