What factors should I consider when looking for land to build a cabin house?
What size land do I need for a cabin house?

How do I find affordable land for a cabin house?

What terrain is best for building a cabin house?

Should I buy land near a lake or river for a cabin house?

How important is road access when buying land for a cabin?

What utilities should be available on land for a cabin house?

How do zoning laws affect where I can build a cabin house?

Should I clear trees or leave natural forest when building a cabin?

What factors affect the cost to develop land for a cabin house?

How can I make sure the land has a building site for a cabin house?

What size land do I need for a cabin house?
The amount of land needed for a cabin house depends on several factors:
Cabin size – A small 1-2 bedroom cabin may only need 1-5 acres, while a larger cabin with multiple bedrooms will require more land.
Amenities – If you want a detached garage, outbuildings, gardens, etc. plan for extra space. Allow 2-5 acres for a cabin with several outbuildings.
Privacy – More acreage provides privacy and distance between neighbors. Plan 5-10 acres or more if privacy is important.
Outdoor activities – For hunting, hiking trails, etc. you may want 10+ acres. But even a small lot can work if you have access to public lands.
Septic system – Most counties require 1-2 acres for a septic drain field. New septic-free systems can work on smaller lots.
Local zoning laws – Some rural counties have minimum lot sizes of 1-5 acres or more for building. Research local zoning.
As a general guideline, plan for:
1-2 acres for a simple small cabin.

2-5 acres for a typical cabin with some privacy.

5-10 acres for a larger cabin with amenities and privacy.
The most important factors are your planned cabin size, desired amenities, privacy needs, and local zoning laws. Consider buying a larger lot if you can afford it to keep future expansion options open.
How do I find affordable land for a cabin house?
Here are some tips for finding affordable land to build a cabin house:
Search rural areas – Property in remote, low-demand rural areas often costs much less than in developed areas.
Check for owner financing – Some land sellers will finance land themselves at lower interest rates and down payments.
Look at tax sales – County tax sales can have cheap undeveloped land, but often need clearing or have access issues.
Use land listing services – Websites like LandWatch.com and LandsOfAmerica.com let you search rural land listings nationwide.
Drive or walk rural areas – Scouting areas in person can reveal affordable parcels not widely advertised. Look for "for sale by owner" signs.
Bid on auction sites – Auction sites like eBay or Bid4Assets sometimes have inexpensively priced land lots.
Buy a fixer-upper cabin – Purchasing an old cabin on land can be cheaper than buying land alone. Fix up the cabin later.
Consider mobile home parks – Some mobile home parks sell empty lots for very affordable prices.
Compromise on location – Less ideal locations farther from town and amenities will offer better deals.
Get financing – If needed, cabin construction loans or land financing can help make land more affordable.
With flexibility on location and financing options, finding inexpensive rural land for a cabin is very possible. Patience and persistence when searching pays off.

What terrain is best for building a cabin house?
When selecting land to build a cabin house, the ideal terrain features:
Gentle slope – A mild slope allows for easier construction and drainage away from the cabin. Avoid steep hills or flat, low-lying areas.
Elevated site – Look for land elevated above surrounding areas. This improves views and reduces dampness.
Mix of sun and shade – Sunny spots are good for gardens, while shaded areas keep the cabin cool in summer.
Well-drained soil – Sandy or loamy soils absorb water and prevent flooding. Avoid clay and wetlands.
Access to utilities – Level areas along utility lines or accessible trenches simplify hooking up electricity, water, etc.
Mature trees – Existing mature trees provide beauty and privacy without years of waiting for new trees to grow.
South-facing – A south-facing slope maximizes sunlight and solar heating in cooler climates.
Natural windbreak – Hills, trees, or slopes that block cold winds help lower heating costs.
Driveway potential – Land needs to be able to accommodate a driveway, either flat or with a gradual rise.
Away from wetlands – Avoid low, swampy areas which can flood and have poor drainage.
Evaluating topography, soil conditions, sun exposure, and natural features allows finding the ideal cabin site. The land should slope gently without major highs or lows.
Should I buy land near a lake or river for a cabin house?
There are pros and cons to consider when buying land near water for a cabin house:
Potential Advantages
Recreational opportunities – Fishing, swimming, boating and watersports right out your back door.
Soothing views – Waking up to a serene lakeside or river view is very peaceful.
Increased property value – Waterfront land often appreciates faster and has higher resale value.
Water access – Having water on your property provides easy access for drinking, washing, gardening, etc.
Wildlife habitat – Lakes and rivers attract diverse animal species and opportunities for bird watching.
Potential Disadvantages
Flooding risk – Water levels can rise and flood shoreline buildings and infrastructure.
Erosion – Water edges tend to erode over time, which can destabilize structures.
Repairs and maintenance – Docks, seawalls, pipes and other water features require continual upkeep.
Insurance costs – Flood insurance and other policies may cost more for waterfront homes.
Regulations – Special permits, zoning laws and regulations may apply on waterfront property.
Accessibility – Remote waterfront means longer travel time to amenities like shopping and hospitals.
Limited expansion – You can only build and expand your cabin along the shoreline, not out across the water.
Shore use restrictions – Public waterways may prohibit or limit shoreline structures and use.
Water quality – Runoff, pollution, and seasonal algae can impact drinking water quality.
Insects – Bodies of water can mean more mosquitoes and other pests.
In summary, waterfront land provides excellent recreational benefits at the cost of higher flood risks, regulations, maintenance and limited expansion possibilities. Consider your priorities and consult local zoning laws before buying waterfront property. Land adjacent to but not directly on the shore can provide a happy medium.
How important is road access when buying land for a cabin?
Having proper road access is extremely important when buying land to build a cabin, for several reasons:
Construction – Building materials, workers, and equipment need road access to the site during construction. Poor access severely limits options and increases costs.
Utilities – Electric, water, septic, and other utility companies need road access to install services on the property.
Emergency services – Fire trucks, ambulances, and police need to be able to easily access the property in an emergency.
Deliveries – Mail, package deliveries, fuel trucks, etc. require road access to provide services to a property and cabin.
Driveway – A driveway needs to be able to connect the cabin site to an access road. Steep or rugged terrain can make this difficult if roads are too far.
Wear and tear – Regular use of low-grade dirt paths can become muddy or even impassable at times without a proper driveway.
Resale value – Lack of good road access will significantly lower property value and appeal to future buyers.
Inconvenience – Day-to-day travel to and from the property will be much more time consuming without adequate access.
In summary, good road access should be a top priority when selecting land for a cabin. The land should front on a public road, or have deeded access rights via a private road or easement. This ensures the cabin site can be easily accessed year-round.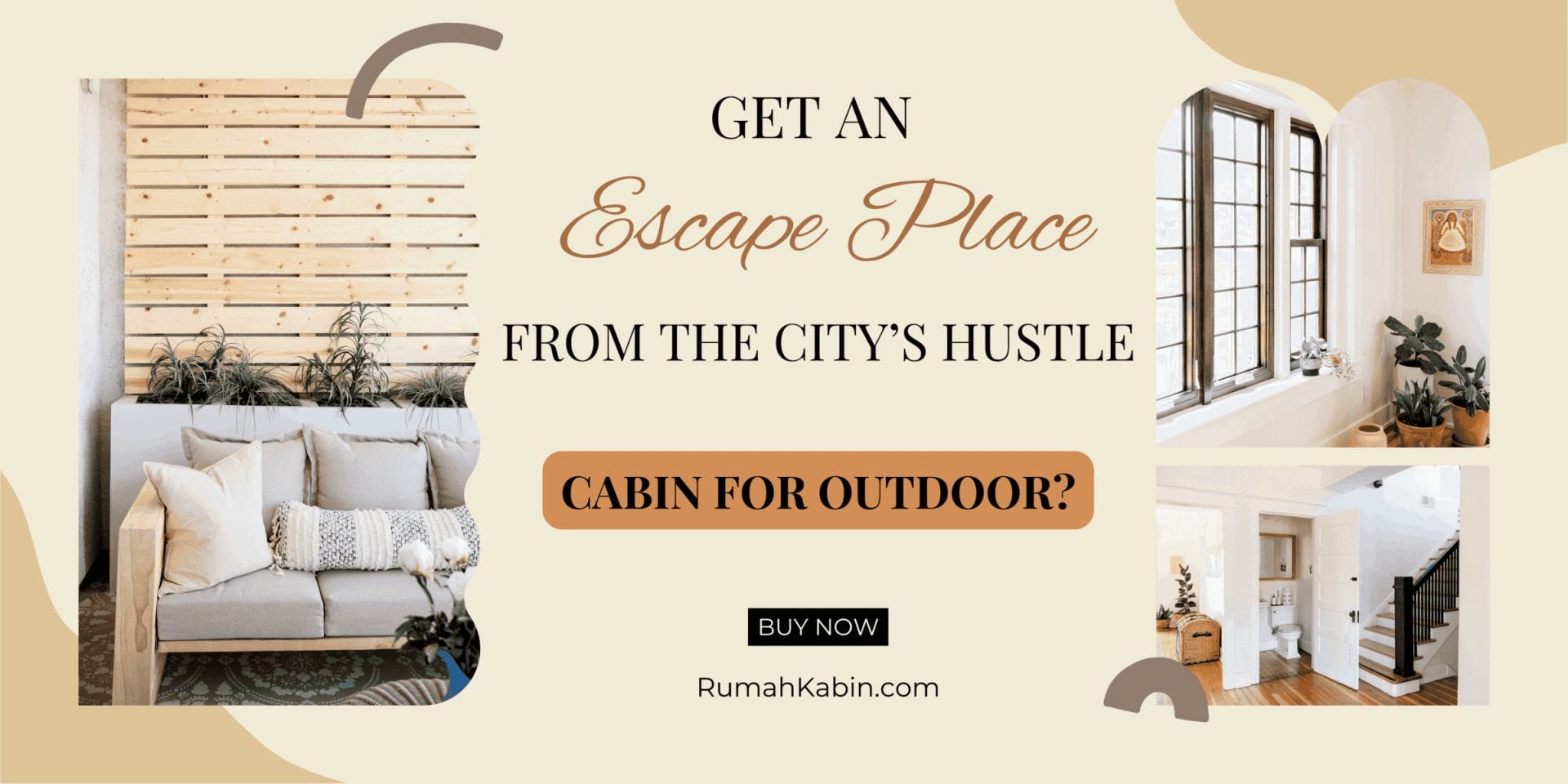 What utilities should be available on land for a cabin house?
Having access to key utilities makes building and living in a cabin much more feasible and comfortable. Ideal utility access includes:
Electricity – Grid electrical service should be available via above-ground or underground lines. Solar power is also an option.
Water – Municipal water hookup, shared well access, or room for a new private well.
Septic – Municipal sewer hookup or enough land for a private septic system – typically 1-2 acres.
Natural gas – Natural gas for heating, cooking and fireplaces is ideal if available. Propane is an alternative.
Telecommunications – Phone and high-speed internet access enables security systems, streaming, and connectivity.
Driveway access – Adequate frontage and terrain to allow building a driveway to access public roads.
Drainage – The property should have adequate natural drainage and no major flooding issues.
Waste disposal – Nearby landfills and waste disposal facilities to handle trash and recycling.
Emergency services – Reasonable access for fire, police and EMT services in the event of an emergency.
Checking that all necessary utilities are available, or can be installed cost effectively, is an important step before purchasing land for a cabin. Having public utilities accessible simplifies hookups and reduces costs.
How do zoning laws affect where I can build a cabin house?
Zoning laws can impact your options for building a cabin house. Here are some key factors to research:
Minimum lot size – Rural towns often require 1-5 acre minimums for building residential structures.
Setbacks – Distance required from property lines, shorelines, roads and other structures. Often 25-100 feet.
Height limits – Maximum allowable building height, typically 35 feet or less for rural cabins.
Density regulations – Limits on number of dwellings per acre. Some areas only allow one.
Design standards – Rules about exterior colors, materials, fencing, parking, etc.
Permitted uses – Whether residential buildings are allowed. Some rural land is agriculture or commercial only.
Permitting – Process and permits required for development, like site plans, surveys and septic.
Easements – Check for utility easements that restrict where you can build.
Covenants – Private community rules around design, size, location and uses.
Environmental laws – Regulations on building near wetlands, shorelines, or other protected areas.
Consulting local zoning codes, planning departments, permit offices and environmental agencies will reveal requirements for your cabin plans and preferred property. Consider zoning carefully before purchasing land.
Should I clear trees or leave natural forest when building a cabin?
There are benefits to both clearing trees and leaving natural forest:
Reasons to Clear Trees
Allows space for the cabin, access roads, outbuildings and yard areas

Lets sunlight reach gardens, lawns, solar panels and living spaces

Removes dead, dying or unhealthy trees that could fall on the cabin

Provides safety from wildfires by creating defensible space

Makes it easier to spot and deter pests like termites and rodents

Provides timber for using in cabin construction and wood stoves
Reasons to Leave Forest
Preserves the natural beauty and privacy of the land

Provides shade to keep the cabin cool during summer

Creates wildlife habitat and opportunities for bird watching

Reduces erosion on steep slopes and near waterways

Functions as a windbreak to reduce winter heating costs

Requires less time, money and labor than clearing land
In summary, carefully evaluate the lay of the land when deciding which trees to clear or leave in place. Clear just what is needed for the cabin, access and safety while keeping as many healthy, mature trees as possible. This provides the right balance for your cabin in the woods.
What factors affect the cost to develop land for a cabin house?
Several key factors influence the overall cost to prepare raw land for building a cabin house:
Access

 – Adding roads and driveways to reach the site costs more for remote parcels.
Terrain – Leveling, grading, excavating, and filling hilly or uneven sites adds expense.
Trees and vegetation – Clearing dense trees, roots and brush is costly, especially on larger lots.
Soil suitability – Special foundations, drainage or treatment may be needed for poor soils.
Utilities – Running utility lines long distances or installing septic, wells, etc. increases costs.
Permitting – Complex permitting, surveys and inspections add fees for some sites.
Environmental impact – Mitigation like shoreline restoration or wetland buffers add to development costs.
Waste removal – Hauling off cleared trees, debris and materials can be expensive.
Professional help – Architects, surveyors, contractors and other services boost the budget.
Timeline – Rushing work to complete it faster typically results in higher costs.
To minimize land development costs, look for land that is clear, flat, dry, and close to existing roads and utilities. Also budget contingencies for unknown factors that may arise. With careful planning and realistic expectations, developing raw land for a cabin can be affordable.
How can I make sure the land has a building site for a cabin house?
Verifying that a piece of land has a suitable site to build a cabin house is important before purchasing. Here are some tips:
Walk the property looking for flat or gently sloping areas that could accommodate the cabin's footprint as well as parking, decks, etc.

Consider hiring an architect or draftsperson to evaluate feasibility of potential sites.

Research local zoning setbacks and make sure identified sites meet those requirements.

Evaluate road, utility and driveway access to potential building locations.

Perform a soils test to identify stable soils capable of supporting foundations and septic systems.

Consult an arborist about whether existing trees limit build sites or need removal.

Consider views, sun exposure, wind protection and privacy for each possible site.

Review property maps and surveys for features like easements, rights of way, or wetlands that could restrict building.

Determine if temporary structures like RVs or travel trailers could be placed to test living on the site.

Contact the local building department to identify any limitations or restrictions on construction.
Taking time to thoroughly assess potential building sites in person and on paper will ensure no surprises arise after purchasing land. Confirm an ideal cabin site exists before making an offer.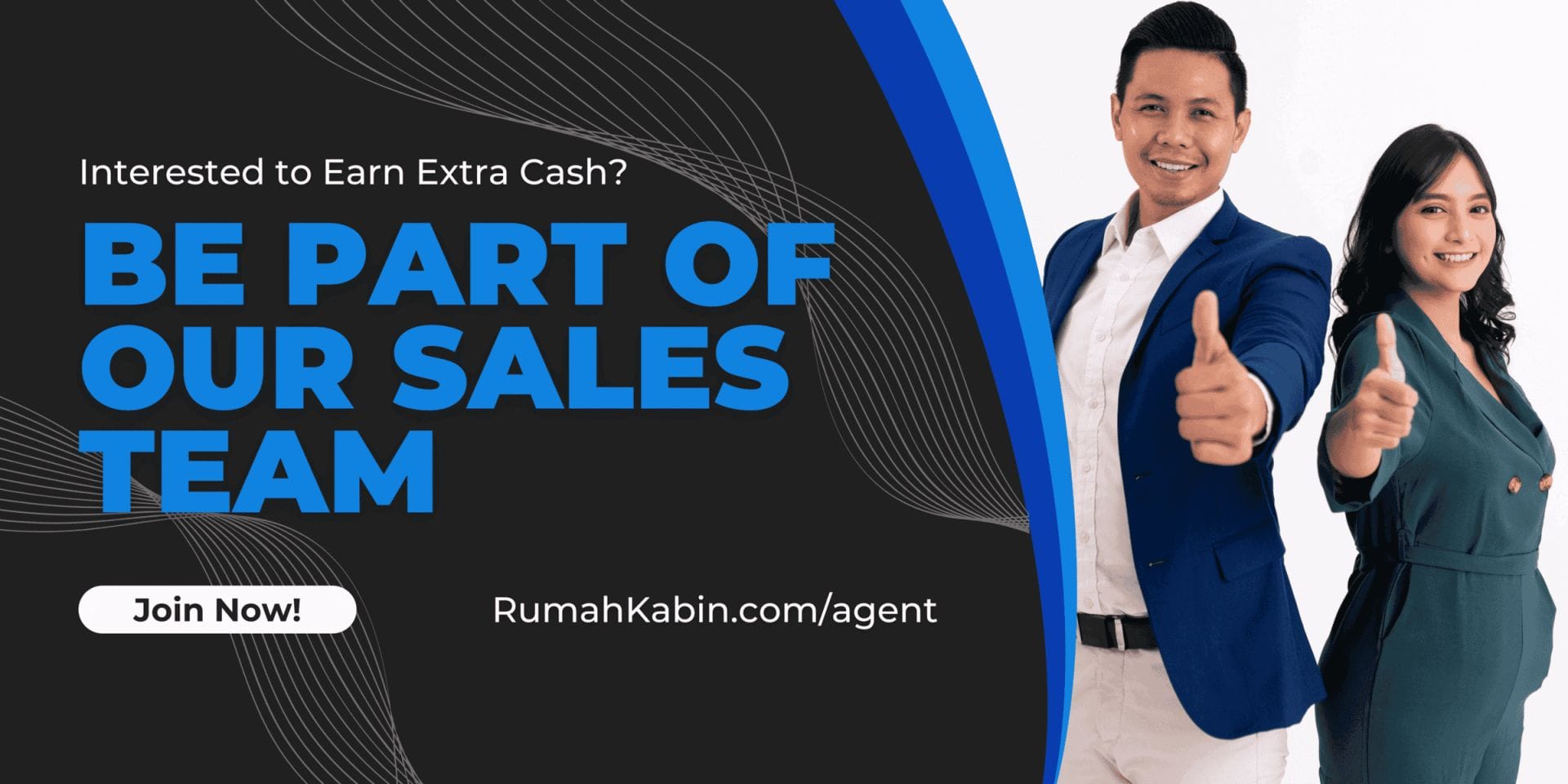 Key Takeaways
Research local zoning regulations, lot sizes, and setback requirements.

Look for land with suitable topography – gently sloping and well-drained.

Make sure road access and utilities are present or can be installed.

Weigh pros and cons of waterfront property carefully.

Balance keeping natural trees for beauty with clearing for the build site.

Consider costs to develop raw land like clearing, access, utilities and permitting.

Verify in advance that the land has a clearly viable cabin building site.
Conclusion
Choosing the right property is key to building a cabin house. Evaluate zoning restrictions, natural terrain, access, utilities, trees, and costs when assessing land options. Thoroughly inspect potential sites in person before purchasing to ensure the property can accommodate your planned cabin. With research and preparation, you can find and develop the perfect land for your cabin in the woods.

Kontraktor Rumah Kabin
Rumah Kabin Murah
Rumah Kontena Vs Rumah Kabin
Rumah Kabin Pasang Siap
Senarai Harga Kabin di Malaysia
Heavy Duty Cabin
Light Duty Cabin