What are some recommended interior design styles for cabin houses?
What are some rustic interior design styles for cabin houses?

How can I incorporate natural elements into my cabin house interior design?

What colors work best for a cozy cabin aesthetic?

What types of materials should I use for cabin house interiors?

What kind of lighting creates a warm cabin feel?

What are some good furniture styles for cabin living rooms?

How do I decorate a cabin bedroom for a relaxing retreat?

What are some cabin-inspired kitchen design ideas?

How can I make a small cabin bathroom feel spacious?

What are some budget-friendly ways to decorate a cabin interior?

What are some rustic interior design styles for cabin houses?
Rustic style is one of the most popular interior design aesthetics for cabin homes. Here are some key elements of rustic style to incorporate:
Wood elements: Use reclaimed wood for walls, ceilings, floors, furniture and decor. Distressed wood adds to the rustic charm.
Stone and brick: Incorporate natural stone or exposed brick for fireplaces, walls, backsplashes and accents. This adds texture.
Leather and hide accents: Use leather or animal hide rugs, pillows, lamp shades and upholstered furniture. Opt for darker neutrals.
Wrought iron and metal: Wrought iron chandeliers, sconces, beds and accent tables have an antique, rugged feel.
Plaid, wool and denim: Incorporate plaid blankets, wool rugs, denim upholstery and checkered patterns.
Earthy tones: Stick to warm neutrals like browns, tans, reds, oranges and greens. Add pops of color with terracotta and sage.
Rustic lighting: Use wrought iron or antler chandeliers, exposed Edison bulbs, and plenty of ambient lighting like lanterns and sconces.
Natural textures: Layer in wood, leather, wool, cotton, jute and stone materials for depth. Use raw, organic textures.
Handcrafted decor: Display handmade pottery, woven blankets, macrame hangings and carved wood pieces.
Vintage accents: Incorporate antique trunks, old maps, taxidermy, antlers and other rugged relics.
How can I incorporate natural elements into my cabin house interior design?
Bringing nature indoors is key to creating a cozy cabin aesthetic. Here are some tips:
Add houseplants, flowers, branches and greenery throughout. Ferns, succulents and wildflowers work well.

Display natural items like pinecones, acorns, leaves, driftwood, antlers and stone. Group items in bowls, on shelves or mantels.

Use area rugs, pillows and throws with organic patterns like plaid, animal hide and tree/leaf motifs.

Incorporate wood walls, beams, floors and furniture for warmth. Distressed wood adds character.

Add a stone fireplace as a natural focal point. Stack real wood next to the hearth.

Use sisal, jute, wool and leather textures in rugs, upholstery and accessories.

Let in ample natural light through large windows, skylights and French doors.

Display vintage nature photos, botanical prints and paintings of landscapes/animals.

Add touches of nature with hanging terrariums, bird cages, butterfly displays and taxidermy.

Use natural materials like hemp, linen, cotton, seagrass and rattan for window treatments.

Create a nature-inspired accent wall with 3D planks, grasscloth or botanical wallpaper.

What colors work best for a cozy cabin aesthetic?
Warm, earthy color palettes help create a cozy, inviting cabin interior. Some top color choices include:
Browns: Dark browns like chocolate or coffee are standard cabin colors. Add warmth with lighter tans, mocha or chestnut.
Greens: Sage, olive, emerald and forest greens complement brown tones. They bring in nature.
Grays: Charcoal, slate and stone grays provide a neutral base. Use as a backdrop.
Reds and oranges: Terracotta, brick red, rust and burnt orange inject color. Use in moderation.
Creams and whites: Off-whites, oatmeal, cream and beige brighten up the space. Use for ceilings, trim and furniture.
Pale blues: Soft sky blue, powder blue and robin's egg blue add a calm, relaxing feel.
Yellows: Mustard, straw and ochre yellows add cheerful pops when used sparingly.
Neutrals: Natural linen, jute, wood and leather bring in texture. Layer neutrals for depth.
Stick to a nature-inspired color scheme of 3-5 colors. Anchor with neutrals like white or tan, then layer in wood tones, greens and pops of red or yellow. Use color in pillows, throws, rugs and artwork.
What types of materials should I use for cabin house interiors?
Authentic, natural materials help make cabin interiors feel outdoorsy yet cozy. Some top materials to use include:
Wood: Reclaimed wood for walls, ceilings, floors, furniture and decor adds warmth. Pine, oak, cedar and fir have rustic appeal.
Stone: Incorporate stone fireplaces, exposed brick walls, slate tile and granite counters for texture.
Leather: Use leather upholstery, rugs, lamp shades and accessories like poufs or trunks. Opt for darker browns.
Wool: Wool area rugs and throw blankets or pillows add natural coziness. Use plaid, Navajo or geometric patterns.
Cotton and linen: Natural cotton and linen work for upholstery or window treatments. They breathe well.
Hide: Cowhide, sheepskin, deer hide and fur pelts make great rustic rugs or wall hangings.
Jute and sisal: Use these natural fibers for woven rugs, baskets or macrame wall hangings.
Wrought iron: Iron chandeliers, beds, accent tables and sconces have an antique appeal.
Clay: Handcrafted clay or ceramic tableware, vases and accessories add organic texture.
What kind of lighting creates a warm cabin feel?
The right lighting can make a cabin space feel cozy and inviting. Some top lighting ideas include:
Ambient lighting: Use plenty of table lamps, floor lamps and wall sconces for overall illumination. Opt for warm bulbs.
Chandeliers: Wrought iron, antler or mason jar pendant lights work over dining tables. Choose worn, antique styles.
Pendant lights: Hang single pendants made from natural materials like woven rattan or hammered metal.
Exposed Edison bulbs: Vintage-style bulbs in cages or filament bulbs provide ambient glow.
Recessed lighting: Install recessed can lights overhead and directional lights to highlight decor. Dim as needed.
Lanterns: Place rustic lanterns on side tables, mantels, porches and pathways for a cozy glow.
Table lamps: Use table lamps made from wood, leather or metal for task lighting. Add fabric lampshades.
Sconces: Flank beds, seating areas and the fireplace with wrought iron candle sconces.
Natural daylight: Let in ample daylight through skylights and windows. Install sheer curtains.
Dimmers: Control light levels with dimmer switches throughout. Create mood lighting.
Mix ambient, task and accent lighting. Use bulbs ranging from cooler daylight to warmer 2700K. Dim lighting in the evenings for relaxation.
What are some good furniture styles for cabin living rooms?
Rustic, cozy furniture helps make a cabin living room feel welcoming. Some top furniture styles include:
Wooden furniture: Chunky wood tables, cabinets, shelving and chairs add warmth. Opt for pine, acacia, teak or oak.
Leather sofas and chairs: Tufted leather sofas and overstuffed leather chairs are sturdy and age well. Choose darker earth tones.
Wool or cotton upholstery: Natural fabrics like wool, cotton and linen work for sofas, chairs and pillows.
Wrought iron: Iron coffee tables, end tables, beds and lighting have an antique appeal.
Reclaimed wood: Tables or cabinets made from reclaimed barn wood, factory carts or barrels are rustic.
Poufs and ottomans: Leather poufs or fabric ottomans provide extra seating around a fireplace.
Woven chairs: Chairs made from natural woven materials like rattan, wicker or seagrass add texture.
Benches and stools: Wooden benches and stools offer casual seating at the hearth or dining table.
Trunks: Vintage trunks or blanket chests work as rustic coffee tables or end tables.
Choose substantial, durable furniture built from natural materials like solid wood, iron, leather and wool. Distressed, aged and handcrafted pieces add character.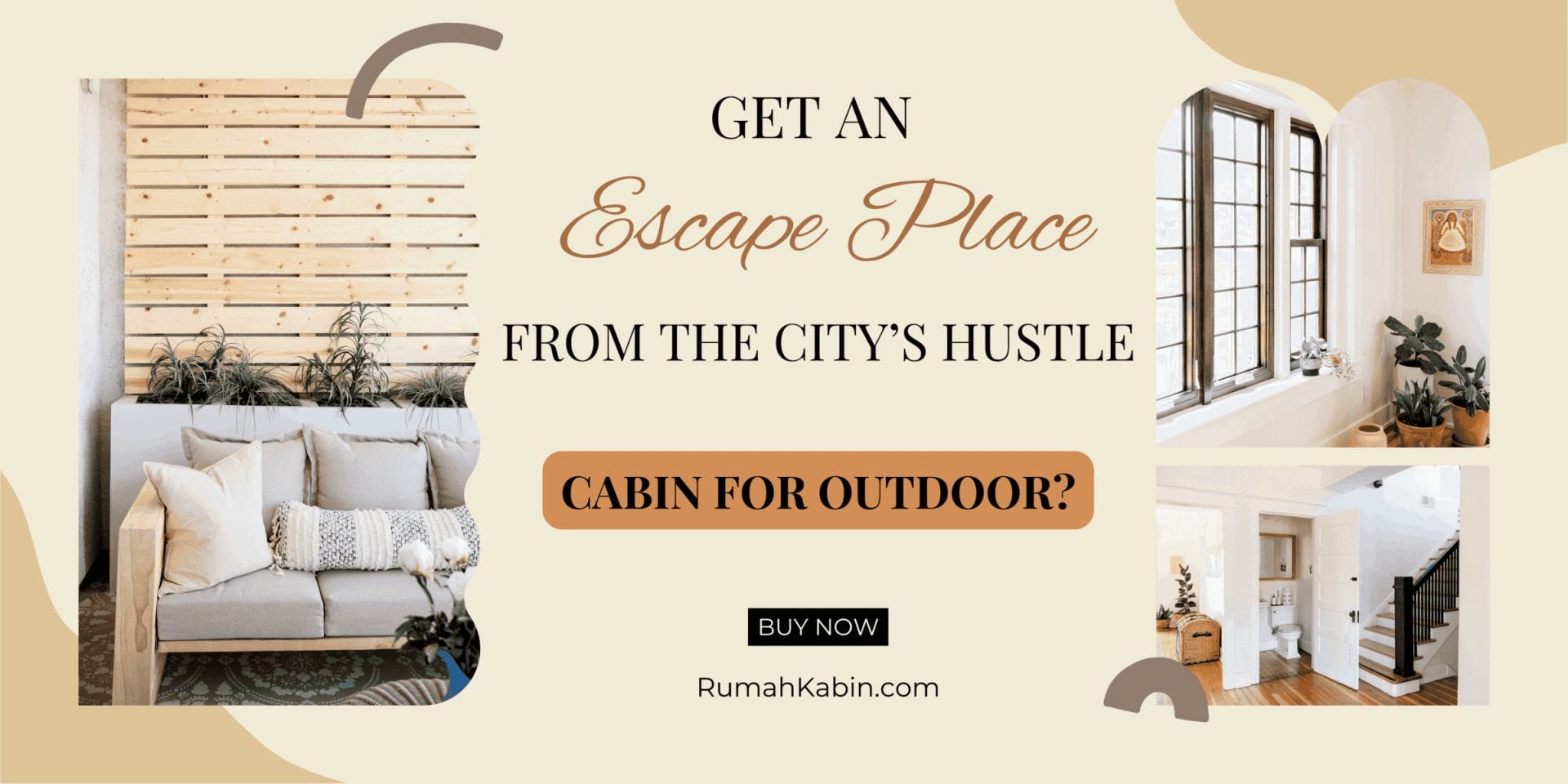 How do I decorate a cabin bedroom for a relaxing retreat?
Creating a tranquil, nature-inspired cabin bedroom is all about comfort and simplicity. Some key tips:
Focus on the bed: Choose a sturdy wood or iron bed frame with natural linen sheets. Add a cozy mattress topper and down comforter.
Natural bedding: Use cotton, linen or flannel in soothing neutrals or plaids. Add wool blankets at the foot.
Relaxing color scheme: Opt for light blue-grays, pale greens, warm taupes and cream. Avoid bright colors.
Rustic wood furniture: Use wooden nightstands, dressers, benches and chairs. Sand and distress as desired.
Plenty of lighting: Install wall sconces for reading plus table lamps for ambient lighting. Add blackout curtains.
Woven accents: Incorporate lampshades, rugs, baskets or wall hangings made from jute, seagrass or rattan.
Spa-like touches: Display candles, essential oil diffusers, plants and flowers. Add a meditative Zen decor theme.
Cozy seating: Place a cushioned chair or chaise lounge by a window for curling up with a book.
Natural artwork: Frame vintage nature photos, botanical prints, pressed leaves or shadow boxes.
Keep technology out of the bedroom for a true retreat. Stick to rustic, nature-inspired decor in tranquil colors for relaxation.
What are some cabin-inspired kitchen design ideas?
Rustic, farmhouse-style kitchens perfectly suit a cozy cabin. Design ideas include:
Wood cabinetry: Stain cabinets in a natural wood tone or paint in sage, brick red or charcoal for contrast.
Butcher block: Use butcher block countertops and islands for prep space. Match any wood cabinetry.
Stone accents: Incorporate a stacked stone backsplash or accent wall behind the stove.
Exposed brick: For a cottage feel, expose original interior brick walls wherever possible.
Vintage hardware: Install vintage-look oil-rubbed bronze or wrought iron pulls and handles.
Farmhouse sink: An apron-front porcelain sink suits a cabin kitchen aesthetic. Add a gooseneck faucet.
Rustic pendant lights: Hang galvanized metal or mason jar pendant lights over islands and tables.
Plaid curtains: Use buffalo check or plaid fabric for cafe curtains at windows. Opt for cotton or linen.
Display open shelving: Line walls with reclaimed wood shelves to display cookware.
Wrought iron accents: Incorporate a wrought iron baker's rack, pot rack or wine rack for storage.
Wooden tables: Add a rustic wood dining table and chairs or built-in bench seating.
Woven rugs: Scatter braided, striped or geometric wool rugs on the floor for comfort.
Cast iron cookware: Display cast iron pots, pans and skillets for a rustic, utilitarian look.
Natural materials: Use cotton, jute, wool and leather for potholders, dish towels and napkins.
Herb garden: Add fresh herbs like rosemary, thyme and sage in planters on the windowsill.
Rustic artwork: Frame vintage seed packets, plant illustrations or pressed botanicals on the walls.
Fireplace cooking: If space allows, install a stone fireplace with a built-in cooking hearth.
Mixing natural wood, iron, brick, stone and woven accents creates an inviting, country-style cabin kitchen.
How can I make a small cabin bathroom feel spacious?
Several design tricks can help a compact cabin bathroom feel open and airy:
Light colors: Paint walls, ceilings and cabinets in light neutral tones like white, beige or pale gray to reflect light.
Glass shower: A frameless glass shower enclosure keeps things visually open.
Mirrored cabinets: Mirrored medicine cabinets and vanities double visual space.
Clear shower curtains: Use clear vinyl or textured plastic curtains rather than fabric.
Glass vessel sink: A glass sink atop a wood vanity takes up less space.
Recessed lighting: Recessed can lights overhead create ambient glow without bulk.
Wall-mounted fixtures: Hang the toilet, sink and cabinets on walls to save floor area.
Natural daylight: Add a skylight or small window to let in natural light.
Minimalist decor: Avoid clutter. Stick to essentials only to keep things clean and open.
Light wood tones: If using wood accents, choose light ash, oak, or maple to reflect light.
Mirrored accents: Strategically place mirrors across from windows to expand views.
Keep the color scheme light and furniture minimal. Visually enlarge the space with glass, mirrors and proper lighting.
What are some budget-friendly ways to decorate a cabin interior?
Creating a cozy cabin look doesn't have to cost a fortune. Some budget-friendly ideas include:
Shop secondhand stores and yard sales for antique wood furniture, vintage quilts and rustic accents.

Check thrift stores for inexpensive wool blankets, woven baskets and ceramic tableware.

Use reclaimed wood from old barns or fencing for walls, shelves and tables.

Paint existing furniture in earthy tones like sage green, deep red or chocolate brown.

Display inexpensive finds from nature like pinecones, leaves, branches and wildflowers in vases.

Make your own art from framed vintage nature photos, pressed leaves or shadow boxes.

Use affordable cotton, jute or sisal rugs rather than pricier wool options. Layer for texture.

Sew plaid pillow covers and window treatments from cotton fabric. Check discount outlets.

Create an accent wall with inexpensive wood planks, brick veneer panels or textured wallpaper.

Paint existing terra cotta pots or mason jars to use as rustic vases and lanterns.

Incorporate ambient lighting like table lamps and string lights which are affordable options.
With clever sourcing of secondhand finds and discounted natural materials, you can create cozy cabin style on a budget.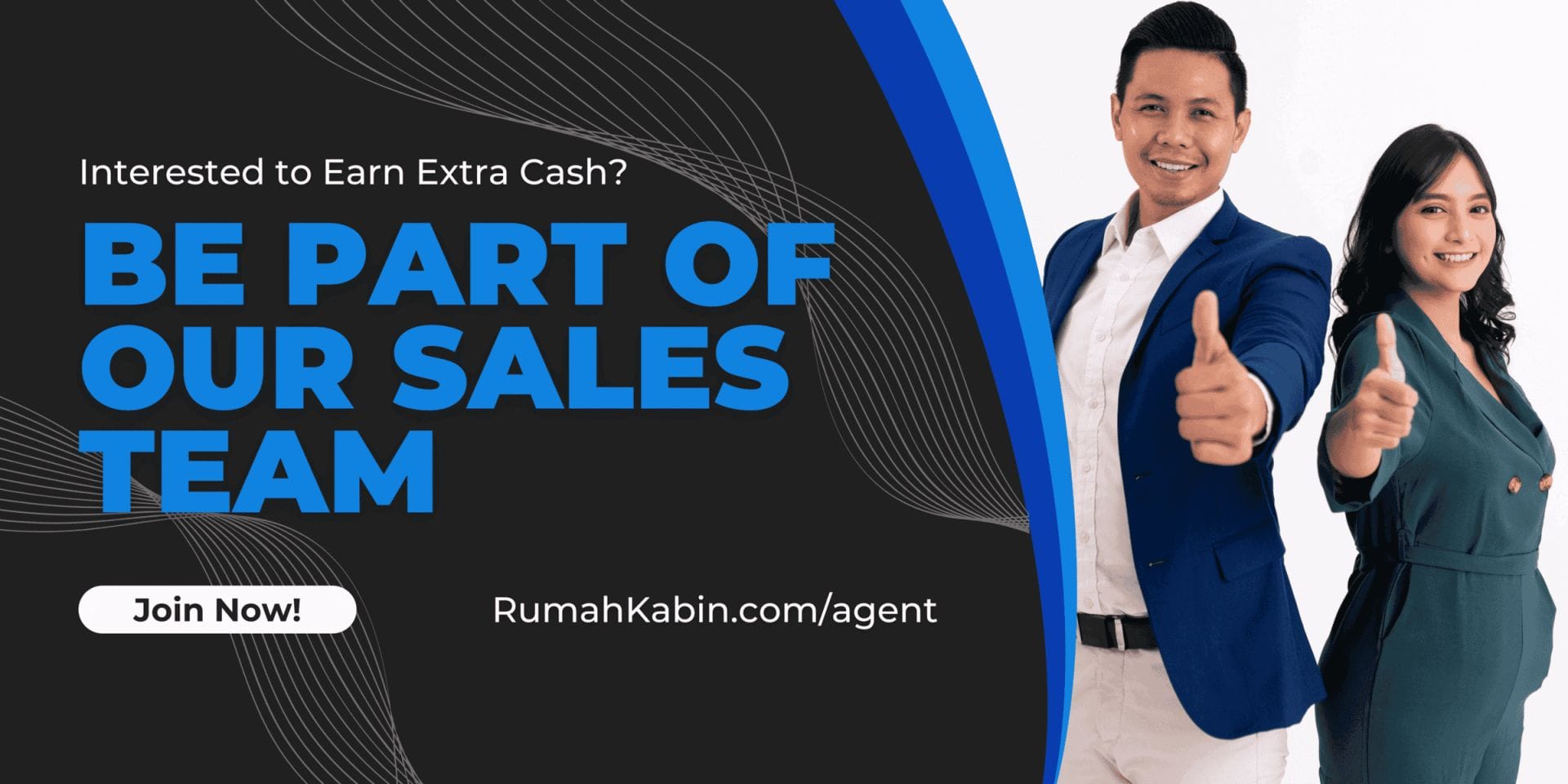 Key Takeaways
Rustic style with reclaimed wood, leather, wool and natural textures suits cabins.

Incorporate greenery, wood, stone and iron accents as natural elements.

Stick to an earthy color palette like taupes, browns, reds, greens and neutrals.

Use authentic materials like wood, leather, cotton, wool, jute and iron.

Add ambient lighting like pendant lights, sconces and Edison bulbs.

Choose sturdy, durable furniture from materials like wood, iron and leather.

Create a relaxing retreat in the bedroom with tranquil colors and spa-like touches.

Opt for a farmhouse-inspired kitchen with wood cabinets, butcher block and a rustic sink.

Visually enlarge a small bathroom with glass, mirrors, light colors and minimalist decor.

Shop secondhand, use reclaimed wood, and make your own art on a budget.
Conclusion
Rustic cabin style relies on using natural materials like wood, stone, leather, and wool for a cozy, outdoorsy feel.

Incorporate vintage and handcrafted pieces with imperfections to add character and charm.

Neutral, earthy colors like tans, greens, and browns work well in cabin interiors.

Create warmth and glow with ambient lighting from pendant lights, lanterns and sconces.

Focus on relaxation and minimalism in cabin bedrooms for a true retreat.

The kitchen can feel homey and inviting with the addition of wood elements, a farmhouse sink, and herbal accents.

Cabin style can be achieved on a budget by cleverly sourcing discounted materials and decor.

Kontraktor Rumah Kabin
Rumah Kabin Murah
Rumah Kontena Vs Rumah Kabin
Rumah Kabin Pasang Siap
Senarai Harga Kabin di Malaysia
Heavy Duty Cabin
Light Duty Cabin